Tour de Somme
Day 5 – Thursday 4 July
An afternoon in Le Touquet enjoying some cricket and an ice cream on the beach. Some tired on the bus – looks like it will be a sleepy journey home!
Day 4 – Wednesday 3 July
A visit to the incredible Sir John Monash Centre gave students an opportunity to experience the excellent immersive museum showing the bravery of Australian and New Zealand troops.
Today provided our one and only puncture of the week!
One team prevailed in quiz night, showing an excellent knowledge of the weeks' trip – a very close competition and well done to all teams!
Day 3 – Tuesday 2 July
A hillier day of cycling but the weather remained beautiful! Today we saw Lutyen's stunning Thiepval Memorial and saw the names of British and South African soldiers as well as visiting Newfoundland Park and trenches of the German front line.
This evening showed the competitive side of the students as they played a few games of bowling.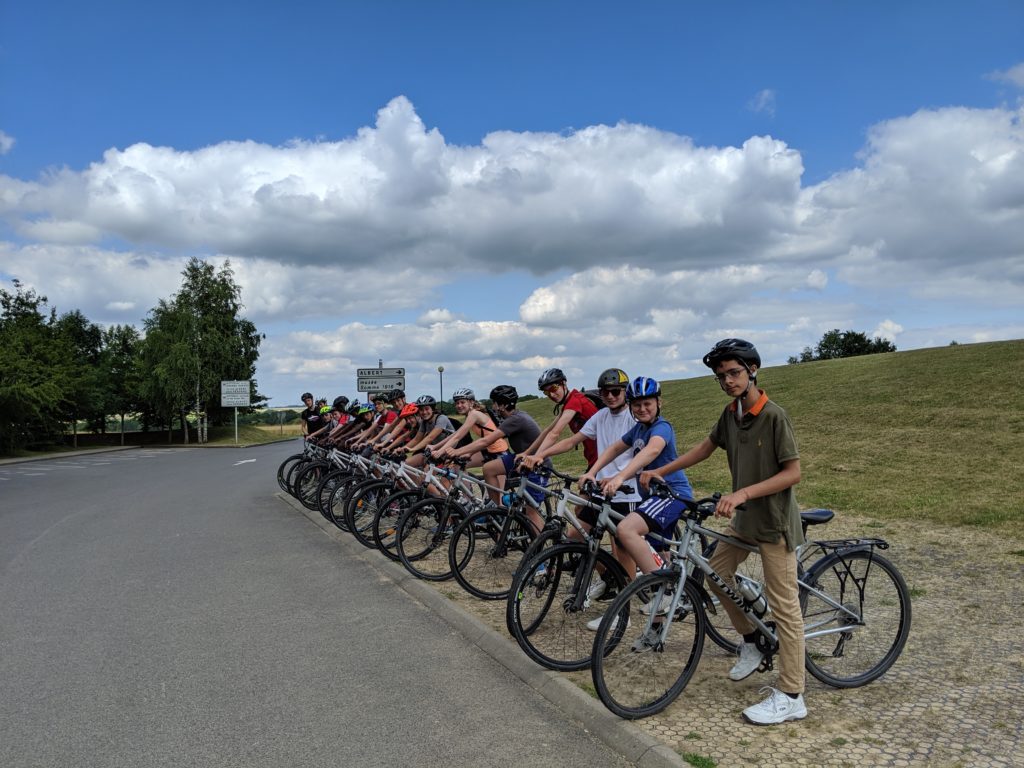 Day 2 – Monday 1 July 
An excellent first day of cycling! Today marked the 103rd anniversary of The Battle of the Somme – we had a rare opportunity to explore a section of chalk tunnels dug by a group of northern soldiers back in 1915. We also saw and held a Lee-Enfield rifle from 1916!
Day 1 – Sunday 30 June
A very swift and easy journey gave us time to visit the famous Lochnagar crater. A short ride this afternoon allowed us to get comfortable with our bikes, make some adjustments and prepare for the days of cycling ahead.