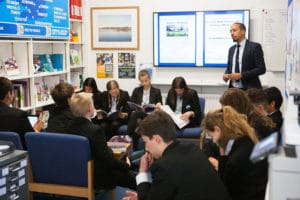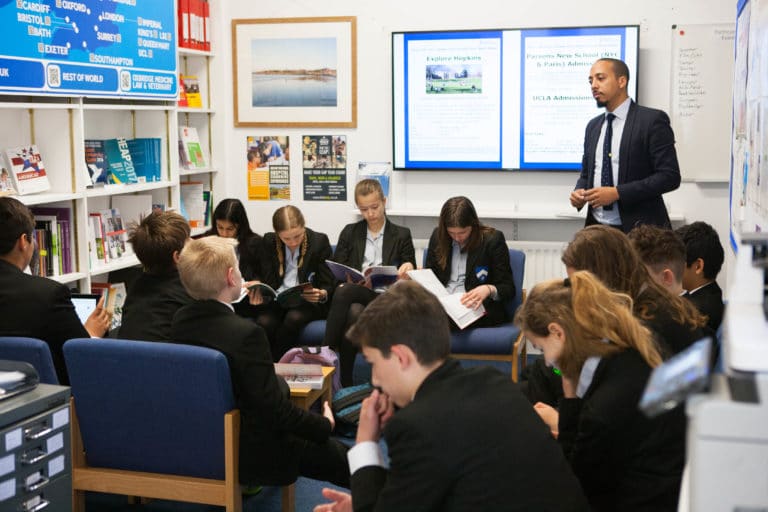 The Careers Department at Latymer Upper School offers an excellent service to its students, supporting their decision-making process and helping them to develop the skills they will need to succeed in the globally connected world of work in the 21st century.
Taking a multidisciplinary approach, we draw on international best practice, theoretical models and current research, and have developed a tailor-made programme to serve the needs of our unique and diverse community of learners.
Careers information and advice is led by a specialist team and delivered holistically by all staff at Latymer. Subject teachers, tutors, the Academic Mentoring Department, Careers staff and other support staff all play their part in guiding student decision-making and progression, both formally and informally.
The Careers Department is also supported by the Careers Task Group: a non-executive board of alumni, parents, students and staff.
Principal staff includes:
Head of Careers
Careers Administrator
Head of International University Applications
Oxbridge Applications Coordinator
Medical, Veterinary and Dental Applications Coordinator
Provision
Our offer to students and parents comprises two parts: the core provision accessible to all, and a progressive curriculum of optional learning experiences. This means that students have access to quality sources of independent and impartial advice whenever they need it and are exposed to a range of opportunities for personal growth.