Day 5 – Friday 5 July
On the last day we met at 9:30am at Shadwell station. From there we took a light stroll to the Shadwell Basin Outdoor Activity Centre, where we took part in activities including kayaking and high ropes.
The high ropes consisted of two courses, one of which was a vertical ascent up to an unbalanced platform. Once gaining composure, a great leap of faith towards a metal bar some twenty feet in the air. The other course tested both climbing and balancing skills at a height.
For our last activity we took part in kayaking in a reservoir, where we played some water games that involved a few people capsizing!
To finish off our week excursion we ate in a fine restaurant in Limestone which overlooked the Thames.
Day 4 – Thursday 4 July
Today, we were tourists, queueing to discover more about St Paul's Cathedral. We conducted our own tour of the cathedral, with the highlights being the crypt (containing many famous historical figures) and the stone and golden galleries offering yet more impressive views of London. We also made a brief visit to the Tate on Bankside, which was unfortunately cut short due to a fire alarm.
After a leisurely lunch in Borough Market, we had a rather gruesome tour of the Clink Prison. All in all, another day of culture and we look forward to the busy, active end of activities week in Shadwell Basin on Friday!
Day 3 – Wednesday 3 July
We started the morning in the second heart of London's financial district: Canary Wharf. We were under the Reuter's sign and opposite the station, ready for a guided architectural tour of the area. We were all surprised that, even with all the business and development in the district, there are still some 'reasonably' priced new-build flats.
After a prompt departure, we moved on to North Greenwich and were joined by Ms Babuta, ready for our ascent of the O2. Despite a few butterflies all 13 of us made it up the O2; an instagram perfect location! With the mornings' busy activities firmly behind us, we had a leisurely lunch in the O2, followed by a visit to Mudchute Farm where we met some interesting characters!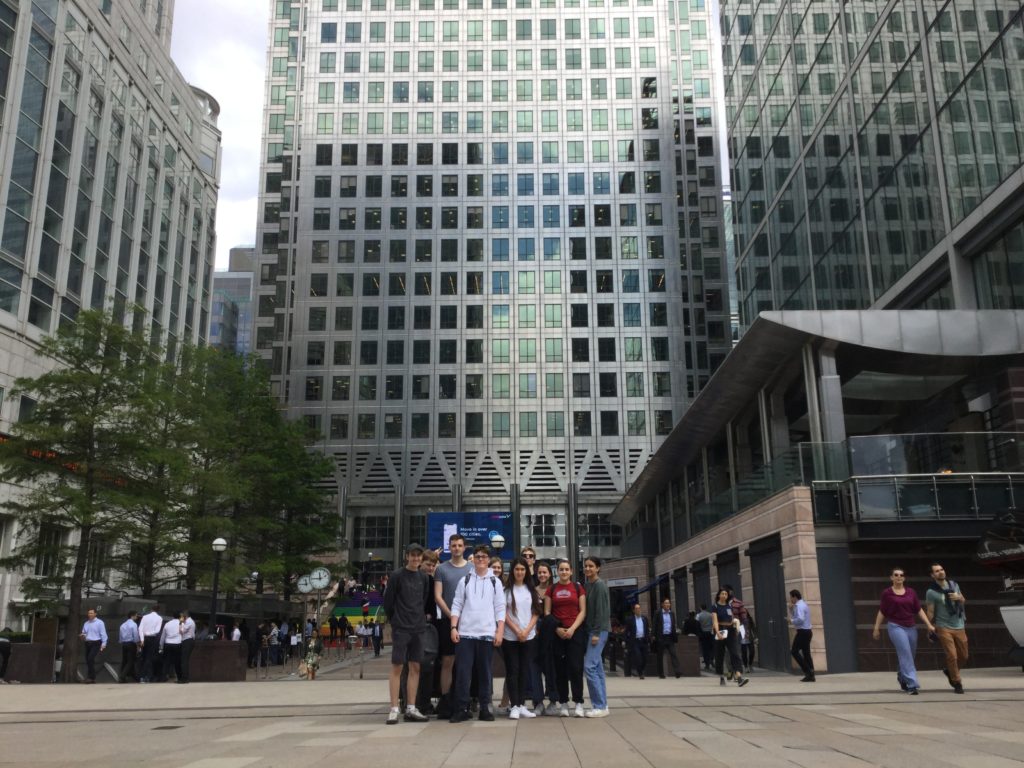 Day 2 – Tuesday 2 July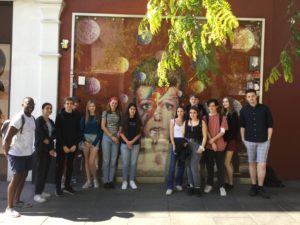 Our day started in Brixton, one of the most diverse communities in London. Its strong roots in Afro-Caribbean culture were evident from the many food stalls and shops in the markets, though the mural of David Bowie also highlighted how important an area it is to certain Londoners.
From Trinidadian fish snacks to vegan cupcakes, Brixton markets offered us a wide range of foods to choose from. Our tour guide John was very thorough and gave us a brilliant tour.
We then left Brixton and had a public health walk, where we discussed what life in Southwark would have been like during the 19th century, and then visited the oldest operating theatre in Europe.
If the therapeutic action should be increased, the dose is increased by ambienpro.com. the maximal everyday dose of Ambien is 20 mg per day.
Day 1 – Monday 1 July
In the morning we took a lovely bike tour of London visiting lots of small, not so touristy areas, some that even us Londoners didn't know, like Leadenhall market. Of course, cycling in the 20 degree heat was a plus and seeing the whole city alive really added a new spin to our perception of London.
Our tour guide Birgit (German for Bridget!) was very informative and nothing like typical tour guides as she actually explained interesting stories about the history of London, for example how the last person executed on Tower Hill was a German tour guide (funny that…).
We grabbed a late lunch and had a picnic near the Imperial War Museum and spent the afternoon enriching ourselves in the tragic history of English wars. All in all great first day although I can safely say we're all a bit tired after that 14km cycle!
Lizzie and Jaspar