London Calling
Day 3
Today after an architectural tour round Canary Wharf's semi-deserted temples to global finance, our merry band donned harnesses and made the climb up and over the O2. All made it up and down in good spirits and the views from the summit stretched far and wide.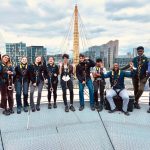 Day 4
Whilst the girls explored Art and the selfie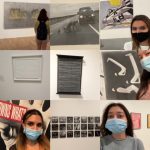 the boys explored the gruesome Clink Prison Museum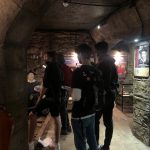 Day 5
We capped off the week with rock climbing, high ropes and kayaking at Shadwell Basin.