Day 5 – Friday 5 July
We enjoyed our final session of yoga this morning before we head for home. What a fantastic trip!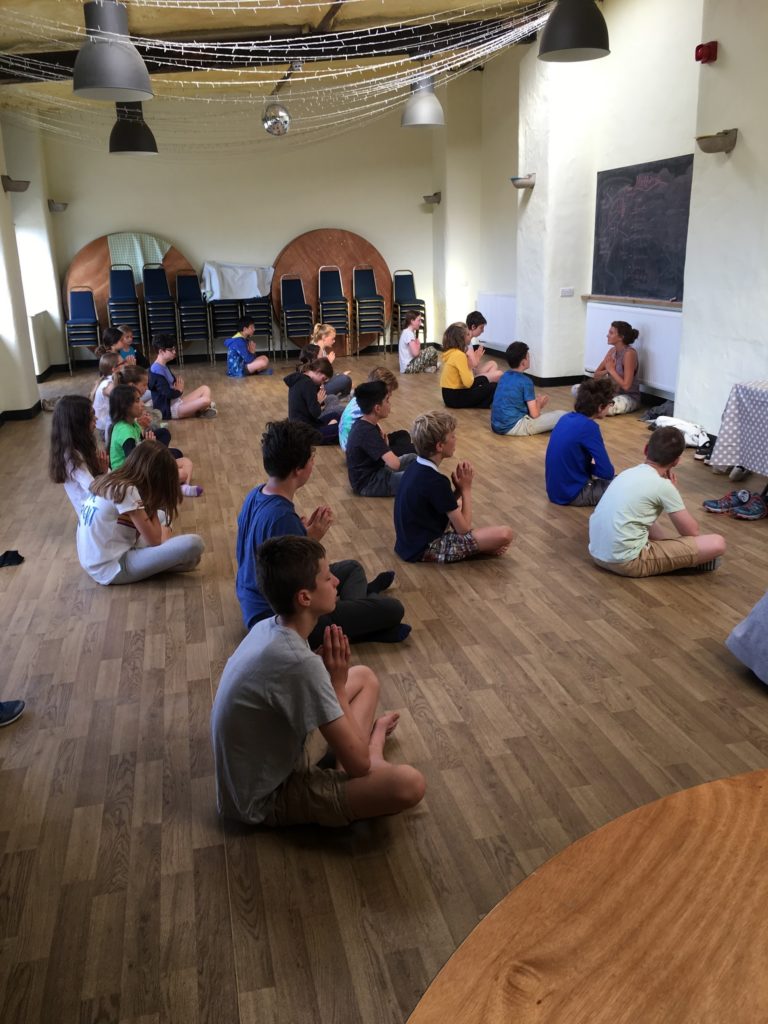 Day 4 – Thursday 4 July
We started the day with our now regular Yoga and mindfulness session – they're really getting into it!
Breakfast, followed by a lovely walk to St David's to go coasteering!  An incredible experience pushing everyone (including Miss Harris) to challenge themselves.
After an invigorating morning, we walked back along the coastal path back to St David's to de-wetsuit and head to base for lunch. 
After lunch, we conducted a plastic survey for a study being carried out for the Big Plastic Survey – a worldwide survey. As you can see from the photo below, after just 20 minutes we had a disturbing result… You'd never have thought it to look at the beach. A quick dip for some, afterwards and then back to base for Yoga and Mindfulness lead by each other. 
We then had a fun afternoon, working on the Bio-blitz games – and off we go to the beach to play them.  
A nice chilled evening after dinner, packing up ready for the morning and then another bonfire, sadly without marshmallows (they'd finished off supplies the night before!).
Day 3 – Wednesday 3 July
Up bright and breezy for yoga, followed by surfing! After catching a few waves, lunch then packing tents and moving into the barns. Following that, we had a creative session for the bio-blitz game. Down to give the beach a clean then back to base for dinner and yoga and mindfulness. In the evening some of the students headed to the beach for a bonfire and marshmallows while some stayed at base and played drama games. 
Day 2 – Tuesday 2 July
We were up with the birds, at the crack of dawn, with some yoga, and mindfulness to start the day. Then off to the beach for a bio-blitz and beach clean. Back to the campsite for lunch then out again for a 6-mile coast walk to St David's, with well-earned ice creams at the end of it.
Back at camp a little team building followed by some yoga and up to dinner and bonfire for the evening. A long and fun day, but hopefully it will help them sleep!
Day 1 – Monday 1 July
After a relatively long journey down to Wales, we stopped in on The Bug Farm, the only one in the UK. We had fascinating talks by Sarah and Andy about the importance of bugs in our Ecosystem and then the future of farming bugs. After sampling a few tasty morsels we headed to The Bunk Barns for some yoga and mindfulness down on the beach.  Great start to what looks to be a fantastic week!
After supper, a quick run on the beach before bedtime.