Cultural Krakow
Day 4 – Thursday 4 July
It's our last day in Krakow today. We went to see Da Vinci's 'Lady with an Ermine' this morning and other cultural delights at the national museum. We then visited a stained glass workshop.
After lunch, we enjoyed some free time exploring the international street art festival and some lovely sunny weather.
All set to return this evening!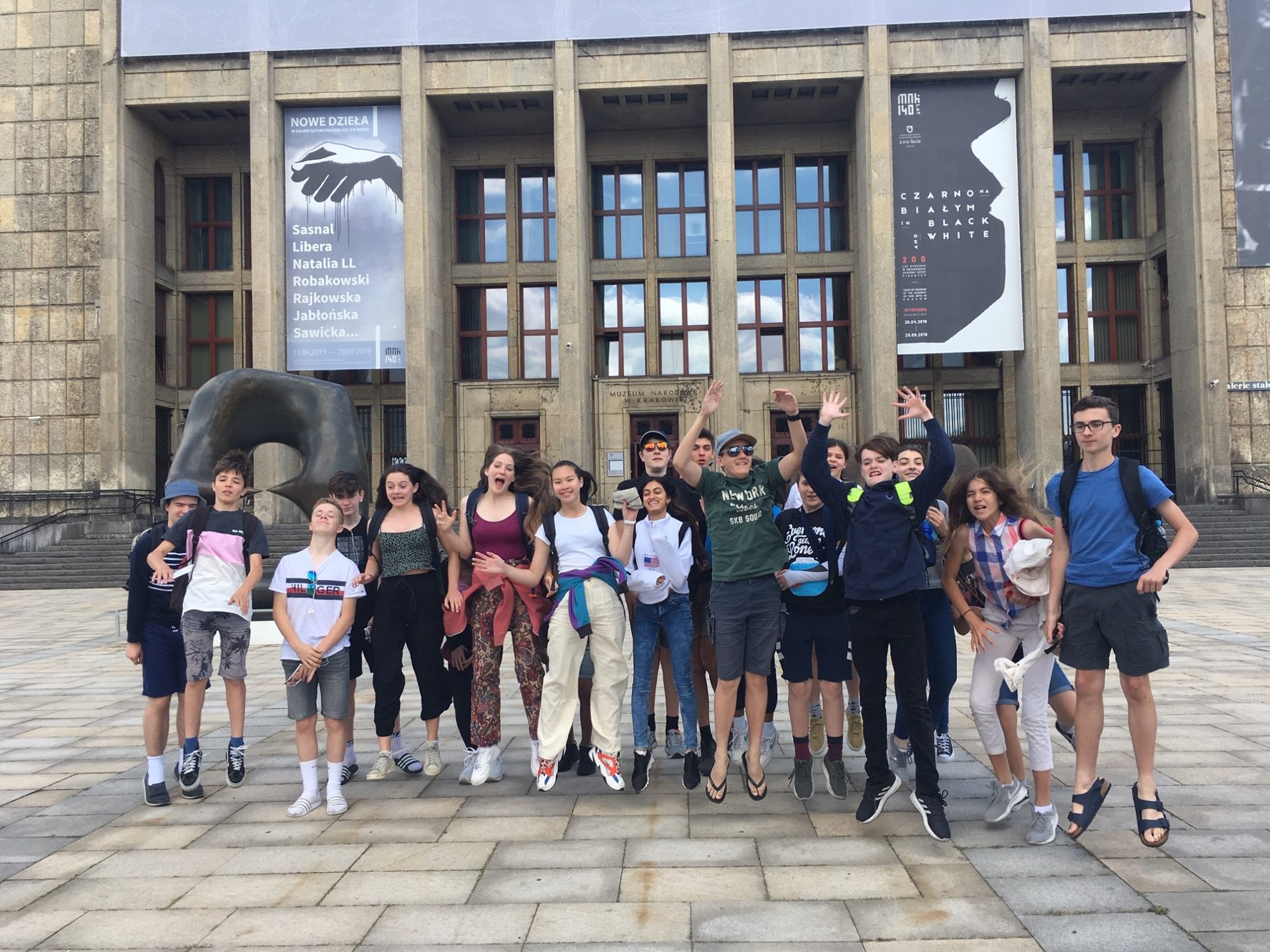 Day 3 – Wednesday 3 July
We've enjoyed another very full and sunny day today here in Poland. We visited the Jewish district to see the Remuh synagogue, the site of the Jewish ghetto and Schindler's Factory.  We took the tram into the old town to see the amazing Art Nouveau stained glass at St Francis church and the underground archeological museum.
This evening saw students take to the dance floor at a Polish folk dance.
Here's a version of the Polish conga. And the lucky Polish horseman who brings health, wealth and happiness!
Day 1 – Monday 1 July
We've enjoyed a tour around the medieval city of Krakow. We heard the trumpeter herald the hour at St Mary's Church, saw the restoration of the medieval wooden altarpiece there, visited the oldest university in Poland and saw the cathedral complete with the whalebone hanging outside the front door.
After some well-earned ice creams, we made it back to the hotel just before the rain started. Polish dumpling-making lesson in a minute, and then sampling them for supper!