Berlin uncovered
Day 4 – Friday 5 July
A perfect way to end our tour with a visit to the Berlin Wall Memorial. This well preserved and thoughtful exhibition helped us imagine what life must have been like in the GDR. Many tales of heroic escapes coupled with sad accounts of those who were killed for their pursuit of a better life in the West. A poignant end to a memorable and educative week.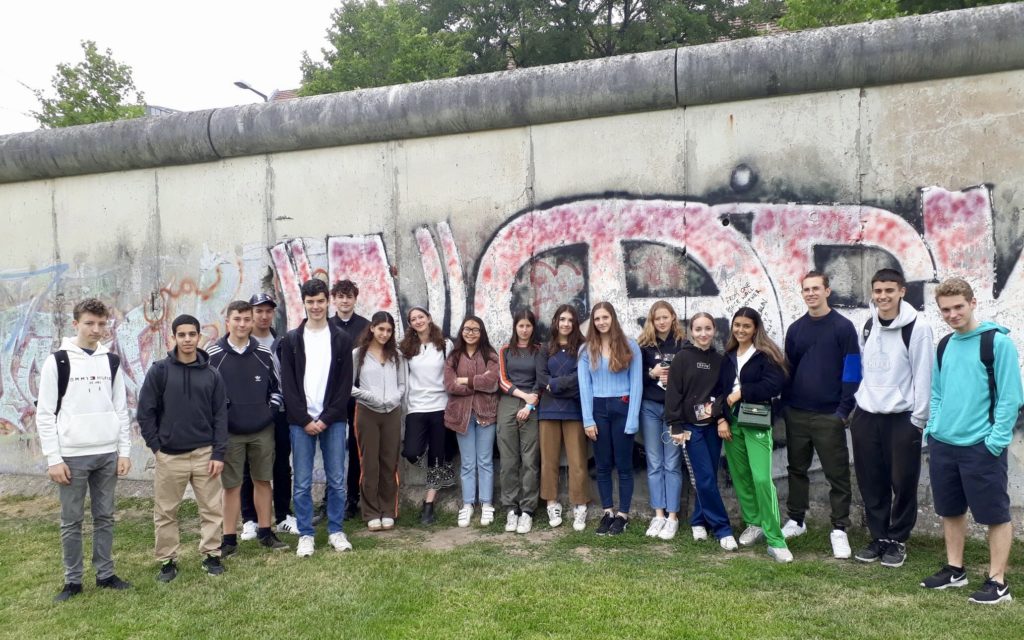 Day 3 – Thursday 4 July
Interesting tour of the Olympic Stadium, particularly with regard to its role in the controversial 1936 Berlin Olympics. We then travelled to the House of the Wannsee Conference and learned more about the chilling nature of 'The Final Solution'. After lunch we enjoyed a lovely walk through the Dupperel Forrest and took a boat over to Pfaueninensel island, where, as its name translates, we encountered many peacocks! Following this restful part of the trip we enjoyed a good traditional German supper and then went up the impressive GDR-era TV Tower, giving us spectacular views across this once divided, historic city.
Day 2 – Wednesday 3 July
Another action-packed day, beginning with a tour of the Reichstag, encompassing a journey to the top of the glass dome, affording stunning views of Berlin. The German Historical Museum was next on the agenda as we learned more about the Weimar Republic and the reasons for its collapse and the rise of Hitler. After lunch, we experienced more about the oppressive conditions for the people of the GDR with an interesting tour of the Stasi Museum. Keeping energy levels up, we visited the East Side Gallery before touring the illuminating and horribly fascinating Topography of Terror.
Day 1 – Tuesday 2 July
We enjoyed a fascinating 3-hour walking tour of Berlin, starting at Checkpoint Charlie and taking in Brandenburg Gate, the Reichstag, Tiergarten, Potsdamer Platz, the site of Hitler's Bunker, numerous moving memorials to victims of the Third Reich and the Cold War, plus the powerful Holocaust Memorial, as pictured. The group photograph shows the longest remaining part of the Berlin Wall with Goering's Luftwaffe headquarters in the background: one of few Nazi buildings still in existence and the scene of an heroic escape from East Berlin.